Flea & Tick and Worming your kitty will love!
LOVE the CONVENIENCE!
Do you sometimes forget?
We take the complexity out of parasite prevention. 
Our vets send the best protection to your kitty's door each month, so you don't have to remember ever again.
Our vets make parasite control as easy as, "when the blue pack arrives, give it to your cat!"
LOVE the PEACE OF MIND!
Are you giving the right treatment at the right time?
FleaMail's fully tailored to your cat's age, weight, breed, location and medical needs – by Aussie Veterinarians, using leading brand treatments. '
Below is your cat's plan:
Monthly: Choice of Brand-Name spot-on for fleas, ticks, ear mites and mange.
Quarterly: Popantel Wormer for all the internal nasties.
LOVE the SAVINGS!
Tired of shelling out full retail?
FleaMail actually costs less than going to a pet stores or clinic yourself. Our Vets bulk-buy and ship direct, passing on some great savings.
Easy: 18.99 (that's 62c a day)
Free delivery: Monthly to your door
No Contracts: You're in control, cancel anytime
Loved by Aussie pet owners!
"We've switched to FleaMail, so much easier & affordable!"
Firstly, I'm getting mail 💌It's called FleaMail 🐾It's so simple, monthly flea and worming treatment delivered to my door that is super affordable too because that matters!
@fleamail.com.au – are local Aussie vets who deliver my monthly coverage so I'm protected against local nasties, and my Mum doesn't need to chase pet shop sales people or stress about expenses.
FINALLY HERE! 💌@fleamail.com.au has arrived! Owned by Australian vets and tailored just for you, so you get covered and still buy lots of treats! YAY 😁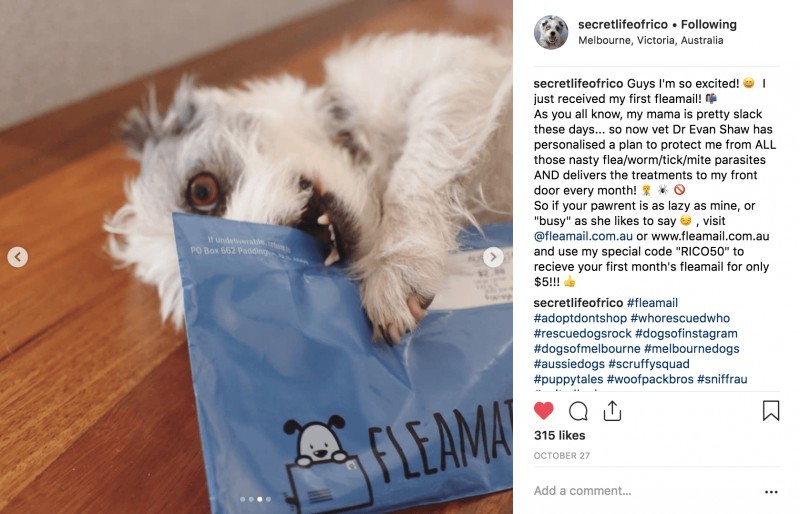 Look guys I'm excited! 😄because I just received FleaMail! 📬As you know, my mama is rather slack nowadays… so vet Dr Evan Shaw personalises a plan to keep me protected against parasites AND also delivers the treatments to my door! 👨‍⚕️🕷🚫
Algenon you indeed just got mail!!! Like the idea? Because you can get your dog's Flea, Tick and Worming delivered too, for less than going to a pet store!!
𝚈𝚊𝚊𝚊𝚢, 𝚒𝚝'𝚜 𝙼𝚊𝚒𝚕 𝙳𝚊𝚢! @fleamail.com.au  ᴅᴇʟɪᴠᴇʀs ᴍʏ ᴍᴏɴᴛʜʟʏ ғʟᴇᴀ, ᴛɪᴄᴋ ᴀɴᴅ ᴡᴏʀᴍɪɴɢ ᴘʀᴇᴠᴇɴᴛɪᴏɴ ᴛʀᴇᴀᴛᴍᴇɴᴛs ʀɪɢʜᴛ ᴛᴏ ᴍʏ ᴅᴏᴏʀ, Isɴ'ᴛ ɪᴛ ᴀᴍᴀᴢɪɴɢ 😉Thank you @joey_thelabrador for introducing me to @fleamail.com.au ❤️
Guess what guys, so no more tricky flea drops for me as now I'm on liver chews and my protection is sent to my house each month so mum doesn't need to worry!!! thanks @fleamail.com.au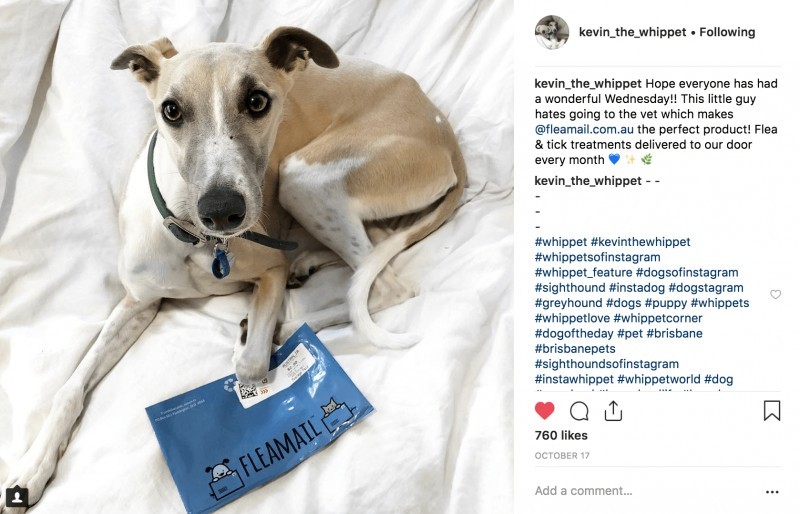 Because this little guy hates the vets, we think @fleamail.com.au is the perfect product! Simple flea, tick and worm treatments delivered to our door every month 💙✨
Oo the mails for me? 😉😍Well this is rather pawsome! FleaMail delivers to me my monthly flea, tick and worming treatment so that there's no fleas on me!! I love @fleamail.com.au
✉️ Finally I've got mail ✉️ Fleamail to be precise 🤗 and its an easy, affordable way to keep parasites away, also perfect for my mum as it arrives each month when due 😆like how easy! #fleamail
Above all else, I love knowing that I'm protected for fleas, ticks and worms on our adventures! Ticks have been really bad this season because many of my friends have been to the vets 😮😥
So did you know that we protect cats as well as dogs? Because even Batman, our newest member and capped crusader needs his flea repellant!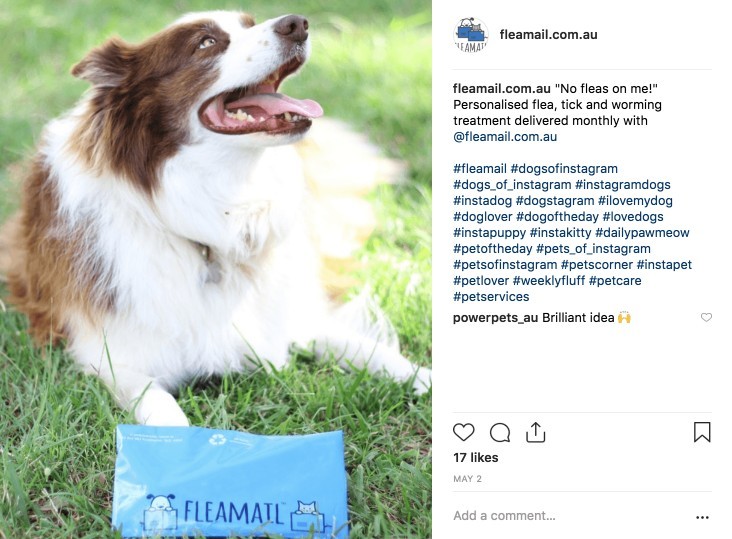 Perfect, no fleas on me as I get my flea, tick and worming treatment delivered with @fleamail.com.au