Flea, Tick & Worming your pup will LOVE.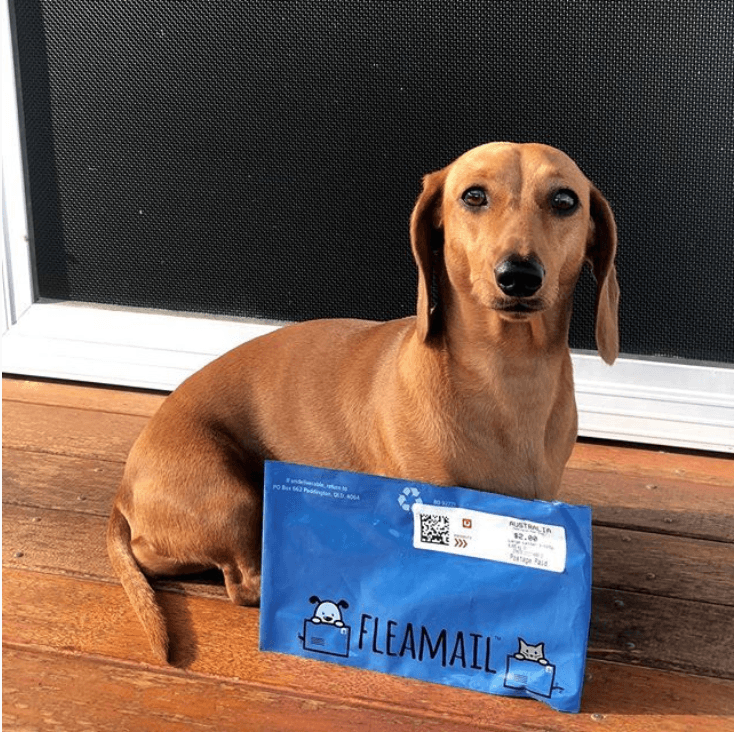 LOVE the CONVENIENCE!
Do you sometimes forget?
We take the complexity out of parasite prevention. 
Our vets send the best protection to your doggo's door each month, so you don't have to remember ever again.
Our vets make parasite control as easy as, "when the blue pack arrives, give it to your pup!"
LOVE the PEACE OF MIND!
Are you giving the right treatment at the right time?
FleaMail's fully tailored to your dog's age, weight, breed, location and medical needs – by Aussie Veterinarians, using leading brand treatments. '
Below is your pupper's plan:
Monthly: Simparica chew for fleas, ticks, mites and mange
Monthly: ValuHeart heartworm prevention
Quarterly: Cazitel for intestinal, tape, lungworms and giardia
LOVE the SAVINGS!
Tired of shelling out full retail?
FleaMail actually costs less than going to a pet stores or clinic yourself. Our Vets bulk-buy and ship direct, passing on some great savings.
Easy: 21.99 (that's 73c a day)
Free delivery: Monthly to your door
No Contracts: You're in control, cancel anytime
Loved by Aussie pet owners!
"We've switched to FleaMail, so much easier & affordable!"